WHY DO WE Help you Unleash Your Potential
Our commitment to your success extends beyond the physical aspect of martial arts. We are dedicated on meeting the unique needs and goals of each individual, providing a comprehensive range of training options to cater to various interests and aspirations.
Whether you are a beginner taking your first steps in martial arts or an experienced practitioner aiming for new achievements, you'll find a place here among like-minded individuals who share your passion.
The Fight Lab USA was born with a vision to unlock the hidden potential within every individual. Established over a decade ago, our company has proudly served as a beacon of excellence in the world of martial arts and fitness. We have been relentless in our pursuit of empowering our clients to reach new heights of physical and mental strength. 
The Fight Lab USA has become a trusted name synonymous with excellence. We have had the privilege of witnessing countless success stories of individuals who have transformed their lives through our programs. From beginners to advanced practitioners, our doors have remained open to all who seek to grow and evolve.
At The Fight Lab USA, our mission is to empower individuals with the transformative power of martial arts. We are dedicated to providing top-notch training in Muay Thai, Brazilian Jiu Jitsu, Boxing, and MMA, fostering a community of passionate practitioners, and promoting physical, mental, and emotional well-being.
Through our state-of-the-art facility in New Jersey, USA, we aim to instill discipline, build confidence, and cultivate a lifelong love for martial arts in all our students. Our mission is about creating an inclusive and supportive environment where people of all ages and skill levels can learn, grow, and unleash their full potential as martial artists and individuals.
At
The Fight Lab USA
, our training philosophy revolves around one core belief: every individual has the potential to achieve greatness. We are dedicated about empowering our members to unlock their hidden strengths, both physically and mentally, through the transformative power of martial arts and fitness.
We take a holistic approach to training, recognizing that true success comes from nurturing not just the body but also the mind and spirit. Our programs encompass a well-rounded set of disciplines, combining physical conditioning with mental focus and emotional resilience.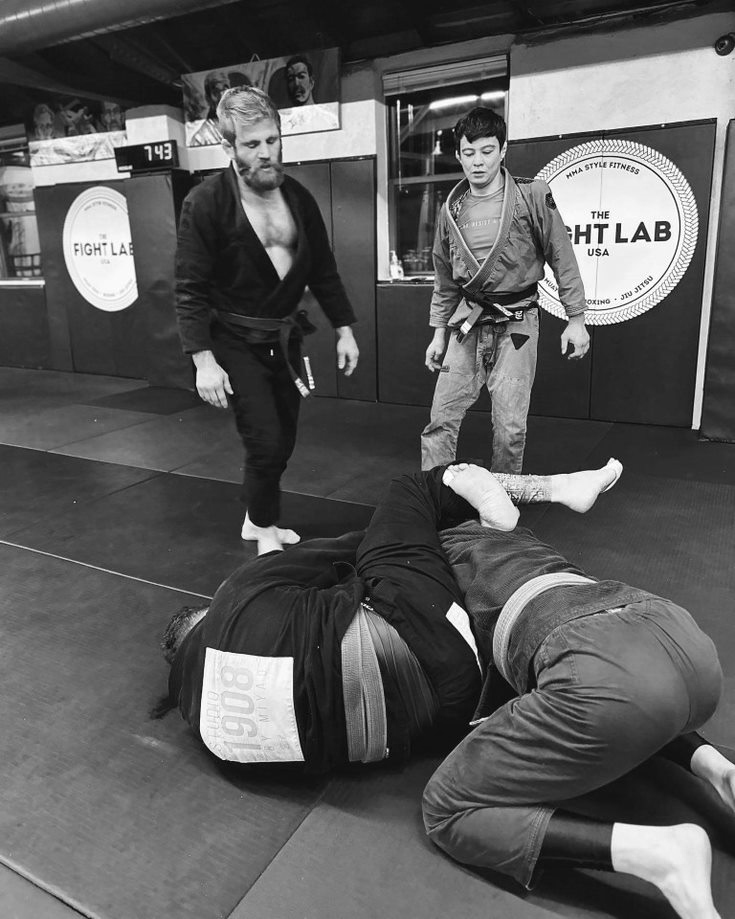 Facility and equipment overview
Our facility is strategically designed to create an inspiring and motivating environment for all our clients. Our spacious training center offers ample room for various training programs and classes.
At The Fight Lab USA, we are dedicated to offering an exceptional training environment. Our top-notch trainers, combined with our state-of-the-art equipment, create the perfect recipe for success in martial arts and fitness. Join us on this journey about self-improvement and empowerment, and experience the difference that The Fight Lab USA can make in your life.
First my son joined and loved the sessions. I joined as well and couldn't be happier. Every session is rewarding, with very knowledgeable and respectful staff. Congrats to the management and everyone working in the fight lab!
Ilias Alevizos
My family & I joined in May 2022 & no regrets! Cant express how I feel about this place… is everything I was looking for! Muay Thai & BJJ Staff, Professors, Krus & coaches are super professional & very helpful, the gym is clean & organized, friendly & affordable, the vibe of this gym is super family welcoming.
Mayra Moreyra