Discover Your Strength at The Fight Lab USA
Whether you're a beginner looking to learn self-defense, an experienced fighter aiming to refine your skills, or simply seeking a dynamic and challenging workout, our gym is the perfect place to embark on your martial arts journey. 
Protect yourself and others in real-life situations with proper technique 
You will enhance your strength, endurance, and flexibility, 
You'll learn to control your emotions and develop self-discipline 
Our dedication to creating a friendly and encouraging environment is what makes us unique. Regardless of age, gender, or level of fitness, we believe that martial arts is appropriate for everyone.
Martial arts provide a full-body workout, enhancing your strength.
Importance of understanding, and respect among the members 
Practicing Martial Arts can be a highly effective way to cope with the pressures of daily life.
Competing and showcasing your skills can boost your self-confidence and self-esteem.
Discover the Martial Arts That Ignite Your Passion
Select from a wide range of martial arts lessons based on your interests and ambitions. We provide extensive training alternatives that will challenge and excite you, from the explosive strikes of Muay Thai to the meticulous groundwork of Brazilian Jiu-Jitsu (BJJ) and the dynamic blend of disciplines in MMA.
First my son joined and loved the sessions. I joined as well and couldn't be happier. Every session is rewarding, with very knowledgeable and respectful staff. Congrats to the management and everyone working in the fight lab!
Ilias Alevizos
My family & I joined in May 2022 & no regrets! Cant express how I feel about this place… is everything I was looking for! Muay Thai & BJJ Staff, Professors, Krus & coaches are super professional & very helpful, the gym is clean & organized, friendly & affordable, the vibe of this gym is super family welcoming.
Mayra Moreyra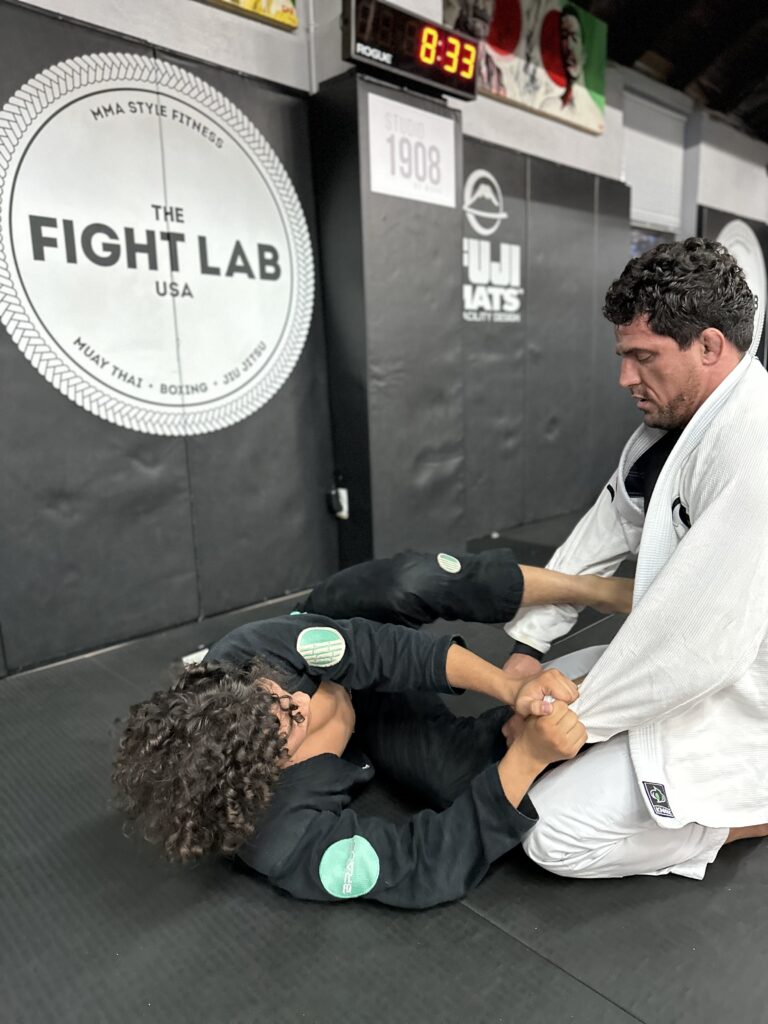 A martial art and combat sport that focuses on grappling and ground fighting. Practicing Jiu-Jitsu offers numerous physical, mental, and social benefits.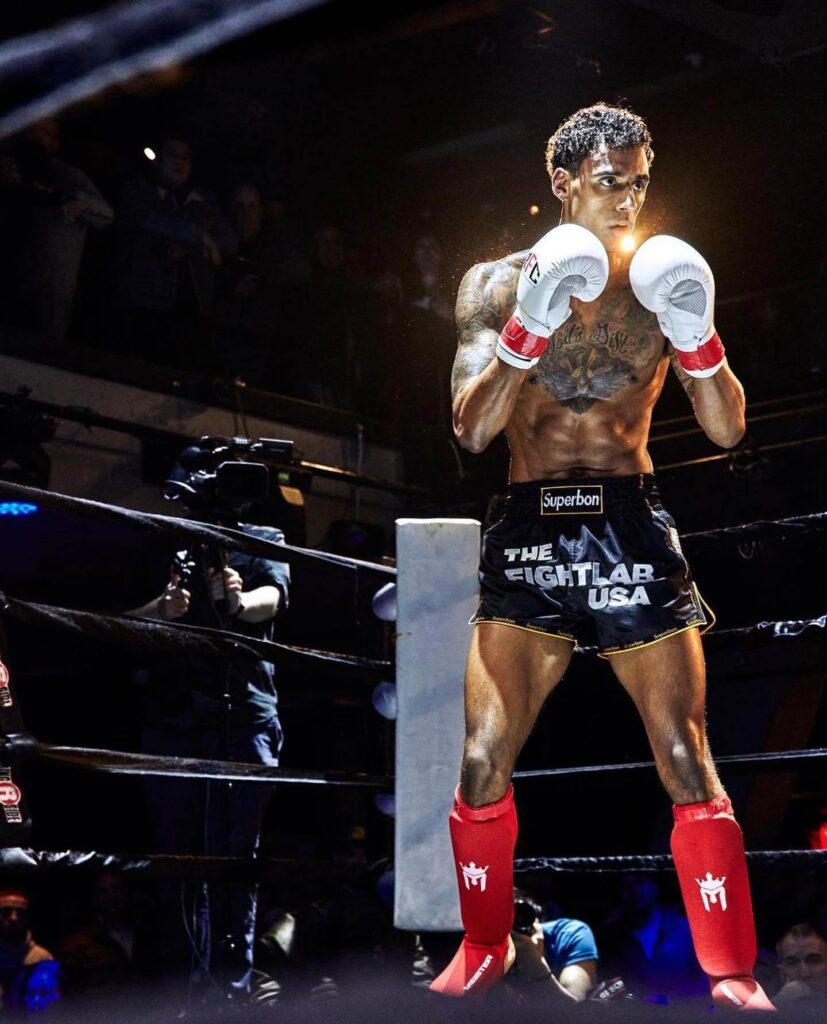 A martial art and combat sport from Thailand. It utilizes a combination of fists, elbows, knees, and shins, making it a highly versatile and effective striking art.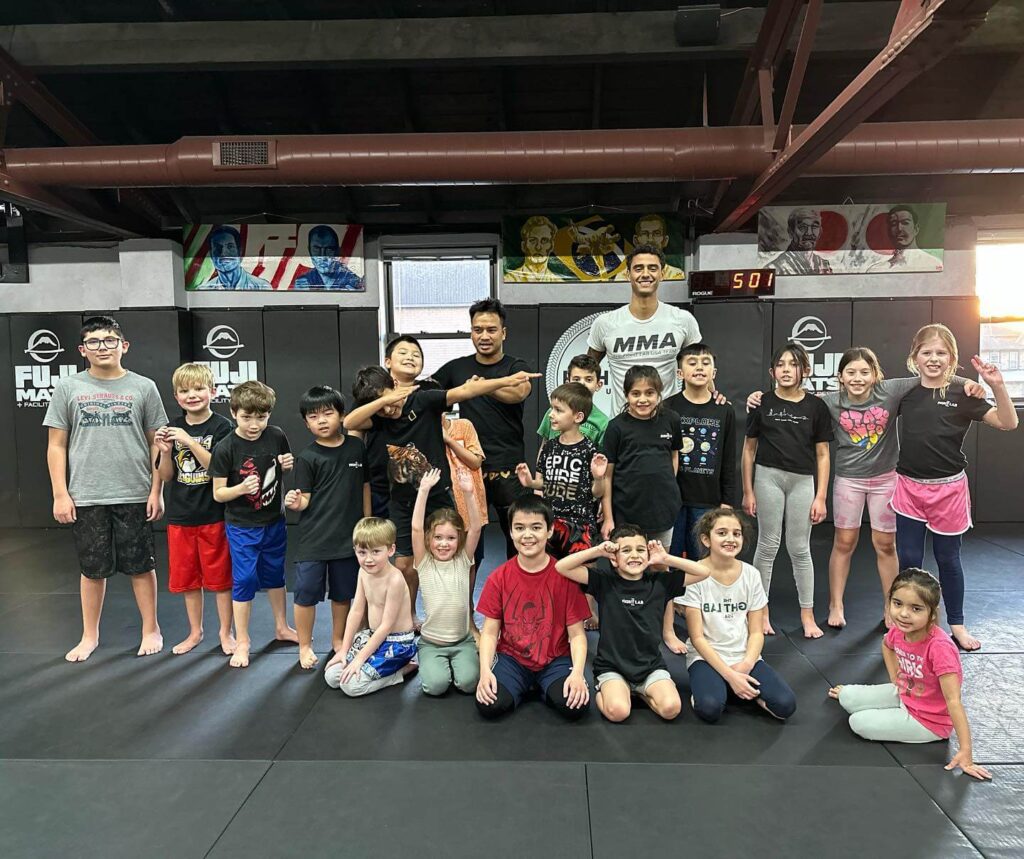 We are passionate about promoting the physical and mental well-being of kids through Muay Thai and Jiu-Jitsu. Martial arts bring many benefits to your child's life.